Annual 8Letters Literary Festival 2022
About this event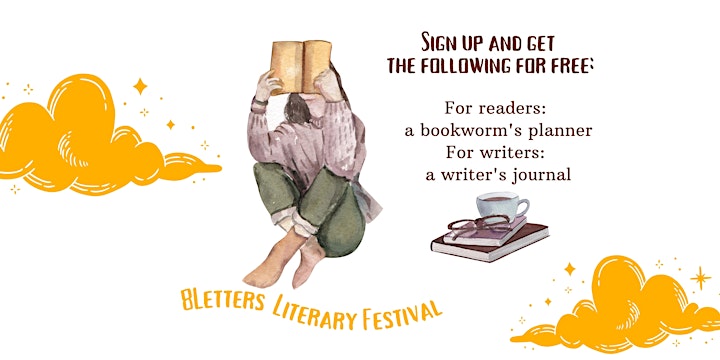 The annual 8Letters #LitFest will feature Filipino spoken poetry, romance story reading, scifi masterclass, a workshop on how to write the perfect murder and book launches including the Mitolohiya fantasy series book 3 & 4.
Sign up and get the following for free:
For readers: a bookworm's planner (e-book)
For writers: a writer's journal (e-book)
*All events are free to attend, except the Science Fiction Masterclass which requires a registration here: https://forms.gle/7Z8RENt5hTGK7qAD7.
The 8Letters Literary Festival is organized by 8Letters Bookstore and Publishing, an annual gathering to celebrate the Filipino writing talent.
8Letters is the home of the Filipino indie books. Established in June 2016, it aims to provide a self-publishing platform to help writers in their journey to success. In 2021, the 8Letters Publishing university was established.