8-COURSE MICHELIN SEAFOOD MENU BY CHEF NICOLAS BOUTIN, EPURE
If you love seafood and wish to live a unique & rare experience in a ONE-MICHELIN STAR French restaurant, this is for you!
About this Event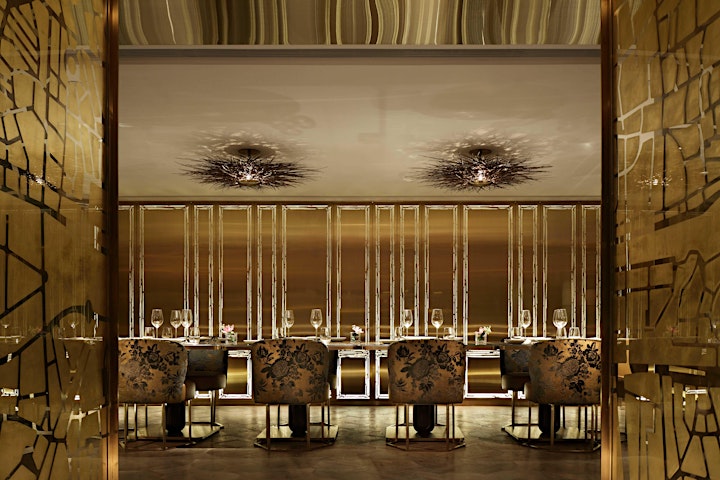 Qwehli," the Fishmonger of the Chefs", the reference in SUSTAINABLE GASTRONOMY in Hong Kong and around the world , associate for the 4th edition of the "Tastes of the sea" dinner with Chef Nicolas Boutin!
In the private dining room of EPURE restaurant, you will enjoy a wonderfully intimate setting with attentive service. For the occasion, Chef Nicolas created an exclusive menu with 100% sustainable seafood coming from France, Spain, Mozambique and Iceland. The Qwehli team will also be present to answer all your questions about sustainable seafood during the dinner!
Are you ready to stimulate your palate and senses in exciting ways?
Save the date: THURSDAY 6 FEBRUARY 2020, 7pm
Unique menu at HK$1390: 8-Course Seafood Degustation including wine pairing (no additional service charges).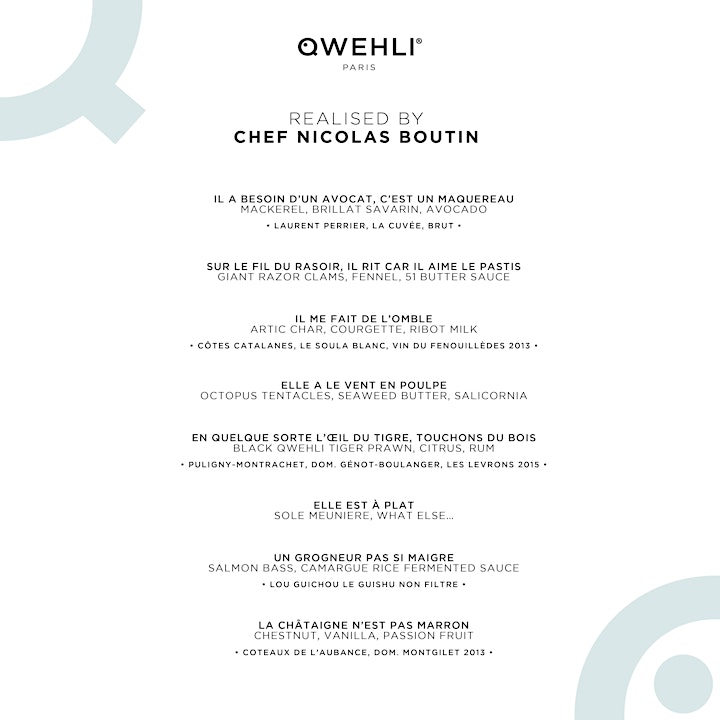 EXECUTIVE CHEF: NICOLAS BOUTIN
Executive Chef Nicolas Boutin's impressive culinary career has taken him around the world, inspiring him to draw on his spirit of adventure to combine the use of pure, simple flavours with timeless ingredients that are light, seasonal and healthy.
Chef Boutin started his career in France, where he learned fundamental skills in noteable restaurants such as Lameloise (3 Michelin stars), Trois gros (3 Michelin stars), Jardin de l'Opera (2 Michelin stars) and Jean Bardet (2 Michelin stars). This culinary journey has shaped Chef Boutin to innovate outside the realms of classic cuisine.
In 2013, Chef Boutin returned to Hong Kong to open ÉPURE. With his world-class credentials, culinary artistry and love for simplicity, he offers ÉPURE's guests a dining experience like no other.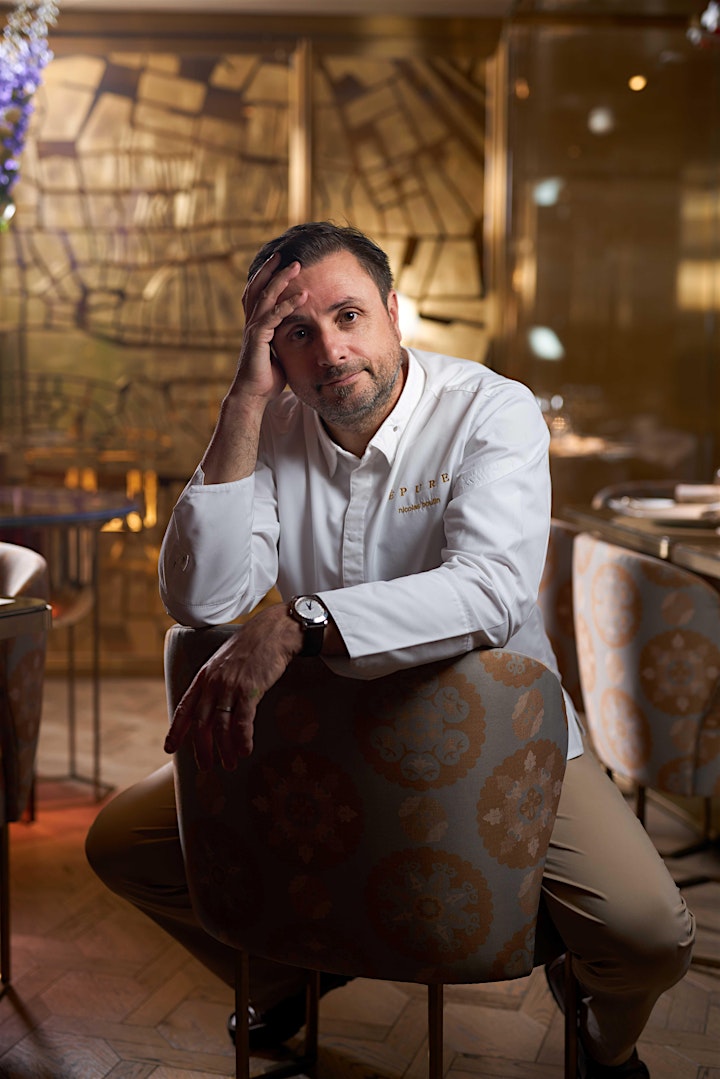 EXTRA GIFT TO ALL THE ATTENDEES
Enjoy 25% off on your first seafood order >500HKD placed before February 29th. Try our sustainable seafood and adopt it!