亿磐一站直聘 - 苏州

Saturday, 27 July 2019 from 09:00 to 17:00 (CST)
Event Details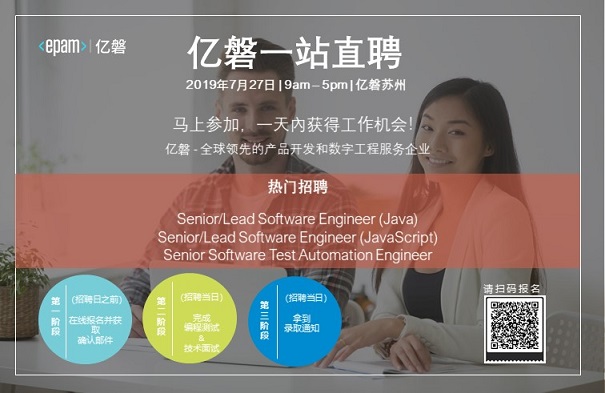 请扫描微信二维码或直接按这里报名,以确保我们成功收到您的登记。
Please register through scanning the QR Code below or click HERE directly to ensure we well received your registration.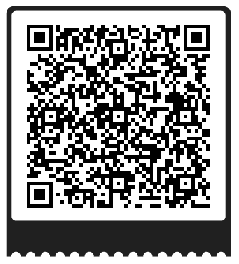 7月27日(星期六),我们将在亿磐苏州交付中心举行一天的「亿磐一站直聘」。我们邀请具有经验的Senior/Lead Software Engineer (Java)、Senior/Lead Software Engineer (JavaScript) 及 Senior Software Test Automation Engineer人才参与。
On 27th July (Saturday), EPAM will be organizing an one day recruitment day 'EPAM Hiring Challenge' in Suzhou office. We are looking for Senior/Lead Software Engineer (Java), Senior/Lead Software Engineer (JavaScript) and Senior Software Test Automation Engineer talent who has relevant experience to participate in the hiring event.
此外,亿磐苏州交付中心正招聘 '初级JavaScript工程师',入职后会参加新一期的「JavaScript 学院」,在三个月內接受JavaScript专业培训后便加入不同的项目工作。如果你拥有相关的JavaScript经验,甚至是刚毕业的学生,欢迎您参加「亿磐一站直聘」,即场与我们的招聘专员面谈,即场拿到录取通知!

Besides, EPAM Suzhou is actively looking for 'Junior JavaScript Engineer'. New hire will be joining a new series of [JavaScript Academy] for 3 months' professional JavaScript training. If you are JavaScript talent with less experience or even fresh graduate, you are welcome to join the one-day hiring day as well, to meet up with our recruiter and get the offer in the same day!
这个将会是您在亿磐发展理想职业的绝佳机会。加入我们,加入一个多元文化、理想的工作环境和充满发展前景的真正国际化公司!
This is a good opportunity to take the next step in a career in one of the projects in the EPAM and join a truly international company with diversified culture, working environment and rewarding career development! 
请准备好以普通话和英语进行面试,有助提升您的成功机会。
To maximise your chance of success, please be prepared presenting yourself appropriately in both Mandarin and English.
立即报名 Register NOW
请扫描微信二维码或直接按这里报名
Please register through scanning the QR Code below or click HERE directly.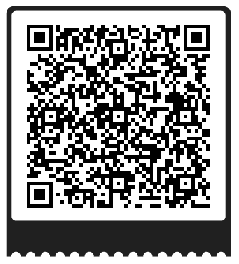 只需3个简单步骤,即可在1天内获得绝佳工作机会!
Three simple stages to get an amazing job offer within 1 day! 


为什么「亿磐一站直聘」值得参加?
Why EPAM Hiring Challenge is worthwhile?
奖励一:在招聘挑战当天成功通过编程测试、面试并签署工作合约
Benefit ONE: You have a possibility to get a job offer after passing code test and interview successfully in the same day
奖励二:您将与我们的团队共度一天,并充分了解自己与亿磐职位的匹配度, 同时缩短面试过程
Benefit THREE: You only spend a day with a team and will get a full understanding if you fit in or not. Shortening the interview process. 
为什么加入亿磐中国?
Why Join EPAM China?
我们提供
We Offer 
专职直线经理 (Resource Manager)负责员工的职业发展规划和管理
Dedicated Resource Managers helping in your development and career growth

在跨国团队中具有挑战性项目中的独特工作机会
Unique opportunity to work for challenging projects in a multinational team

取决于经验和技能的有竞争力薪酬
Competitive compensation depending on experience and skills


定期的绩效和能力评估及薪酬评审
Regular assessments and salary reviews

免费英语课程和海量的线上自主培训
Free English classes

灵活的工作安排
Flexible working schedule


自我实现的机会
Opportunities for self-realization

友善的团队和创造性的氛围
Friendly team and creative atmosphere

参与企业和社会活动
Corporate and social events

海外工作机会
Overseas work opportunity
如果您有任何疑问,请联系: WFAHiringChallengeSuzhou@epam.com 
If you have any inquiries, please feel free to contact us at WFAHiringChallengeSuzhou@epam.com
亿磐苏州:
中国苏州工业园区星湖街328号创意产业园12栋, 邮编215123
EPAM Suzhou:
Building #12, Creative Industrial Park, 328 Xinghu Street, Suzhou Industrial Park, China 215123
When & Where

亿磐华东交付中心 – 苏州
中国苏州工业园区星湖街328号创意产业园12栋, 邮编 215123
Suzhou, Jiangsu 215123
China

Saturday, 27 July 2019 from 09:00 to 17:00 (CST)
Add to my calendar
Organiser
关于亿磐
亿磐创立于1993年并植根于白罗斯和美国,是纽约证券交易所(NYSE:EPAM)的上市公司,并被认为是全球领先的产品开发和数字工程服务企业。借助其多年演进的软件工程基因、创新的策略部署、专业的IT咨询服务及设计能力,亿磐与客户紧密协同,通过创新的解决方案将复杂的业务挑战转化为真正的商机。亿磐利用其屡获殊荣的全球交付平台,正为遍布于北美、欧洲及亚太超过25个国家和地区的客户提供创新解决方案。
亿磐的客户涵盖金融、奢侈品、酒店、零售、电子商务及企业级技术开发和应用、云计算和大数据等行业 。
亿磐秉承着工程技术文化,以员工自身技能提升和持续高质量的交付为目标,专注于员工的全方面技能提升与发展。
如需了解更多信息,请浏览 www.epam.com。
About EPAM
Since 1993, EPAM Systems, Inc. (NYSE: EPAM) has leveraged its software engineering expertise to become a leading global product development, digital platform engineering, and top digital and product design agency. Through its 'Engineering DNA' and innovative strategy, consulting, and design capabilities, EPAM works in collaboration with its customers to deliver next-gen solutions that turn complex business challenges into real business outcomes. EPAM's global teams serve customers in over 25 countries across North America, Europe, Asia and Australia. EPAM is a recognized market leader in multiple categories among top global independent research agencies, and was one of only four technology companies to appear on each of the Forbes 25 Fastest Growing Public Tech Companies lists between 2013 and 2017. Learn more at http://www.epam.com/ and follow us on Twitter @EPAMSYSTEMS and LinkedIn.