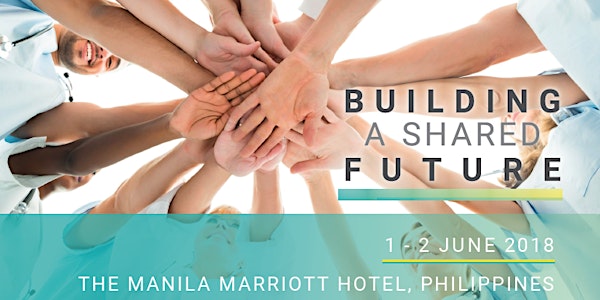 4th International CSR Summit 2018 - Building A Shared-Future (ICS 2018)
When and where
Location
Manila Marriott Hotel 2 2 Resorts Drive, Pasay Metro Manila 1309 Philippines
Description
4th International CSR Summit 2018 (ICS 2018)
Building A Shared-Future
The summit provides an interactive platform that gathered together CSR doers and thought leaders from across Asia to foster ties for emerging global sustainability challenges.
ICS 2018 has the theme "Building A Shared Future", focuses on addressing urgent risks and issues threatening people and planet to reach a "Shared Future", and securing inclusive growth through exploring greater collaborations to overcome threats
WHY
Everyone is talking about CSR and Sustainability, multitude efforts to be more sustainable have been widely engaged by businesses, but as we embark in 2018, is the current level of progress enough? Are small sustainable impacts enough to make a different?
The summit addresses Transformational Change to identify the areas and impacts of the business that needs transformation, and deliver real impact and solution to meet the Sustainable Development Goals and to combat urgent issues.
The summit will focus on proactive, transparent and purpose-driven sustainable initiatives to address the intense economic, social and environmental challenges.
As we embark on 2018, we are promoting for continuous and more effort in sustainability from organizations, to build a shared-future, it is a journey that involves every organization taking an active role to build and collaborate.
PROGRAM
DAY 1, SUMMIT
8.00AM Registration
9.00AM Welcome Address
9.05AM Officiating Address by Guest Of Honour
How Asia Is Achieving and Building Towards 2030 Agenda for Sustainable Development
9.20AM TRANSFORMATIONAL CHANGE
CEOs need to lead "Transformational Change" across industries
10.00AM CROSS INDUSTRY ECOSYSTEM
Creating long-term, transformational cross-industry collaborations
10.30AM NETWORKING TEA BREAK
10.45AM PANEL DISCUSSION ONE
Reaching A Shared Future by Creating Long-Term Value
11.30AM SUPPLY CHAIN TRANSFORMATION
Advocating a fully responsible and transparent supply chain
12.00PM MINDFULNESS
Sustainable society: Reducing impacts to deliver healthy lives for people and planet
12.30PM HUMAN RIGHTS
Climate Change and Human Rights Ecosystem
1.00PM NETWORKING LUNCHEON
2.00PM SUCCESS STORY
2.15PM PANEL DISCUSSION TWO
Creating A Climate Resilient Business: Where Will We End
3.00PM WOMEN EMPOWERMENT
The Role Of Women In The Rising Intensity Of Social Responsibility
3.30PM EMERGING BUSINESS
Discovering growth opportunities while activating SDGs for future strategy and success
4.00PM SUMMATION AND CLOSING ADDRESS
DAY 2, WORKSHOP
9.00AM - 4.00PM Impact Management Masterclass


Email to e.loh@enterpriseasia.org for full brochure and other information