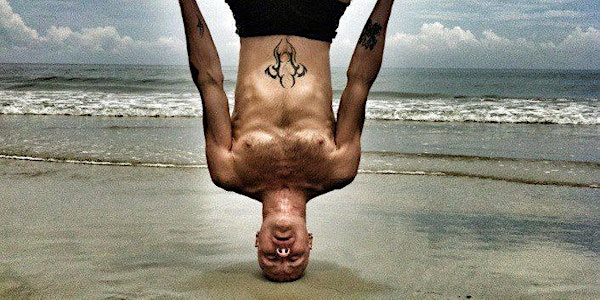 4 workshops with visiting teacher Gokulacandra
When and where
Location
The Yoga Room 104 Jervois Street Hong Kong Island Hong Kong
Description
Arm Balance Workshop Saturday May 21st 9:30am – 12pm
This workshop will provide in-depth instruction and guidance with challenging arm balances.
We will also examine techniques on how to protect your joints by using various bandhas and create freedom and strength in hip, neck and shoulders.
Forward bend & Inversion workshop Saturday May 21st 3:00-5:30pm
Understanding the relationship between the abdominal muscles, pelvic floor and muscles of the inner thighs brings insight into the challenges of deep forward bends. You will be introduced to and practice postures such as headstand, forearm stand, handstand, and more. You will be guided through alignment, technique, proper modifications, and feel how to develop the power in your core strength.
Twists workshop Sunday May 22nd 9:30am -12:00pm
Twists create mobility in the spine by giving lateral rotational movement, these poses are essential for everyone since they delay aging of the muscles of the spine and back. You will learn the necessary actions and arrows of movement to perform the Twists. And you will look at different bodies performing the same asana and visualize how by applying the correct actions you can bring the body in alignment physically and energetically.
Advanced Workshop — The Depth and Detail of the Practice Sunday May 22nd 3:00 -5:30pm
The heart of yoga is personal practice. This workshop offers in-depth exploration of Advanced Āsana in planning Āsana practices, either for personal development or, if relevant, to enhance professional skills. Throughout the workshop, Jani will share his guidance in emphasizing a personal Āsana Practice to support your everyday life, in appreciating how your body and mind can work more effectively in Āsana and in deepening our work with and importance of Asana in practice.