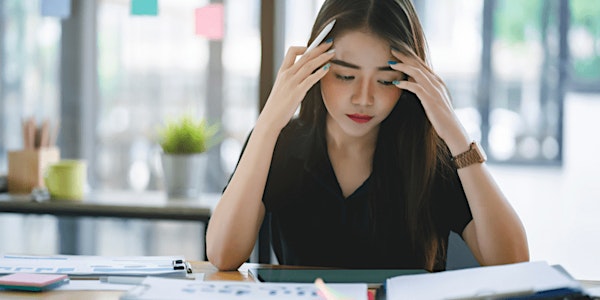 When and where
Location
Well Adjusted HK | 香港衡脊中心 6 Bowring Street Jordan, KOW Hong Kong
About this event
The restless society puts us under constant stress most of the time, such as external stresses like work, family and maybe from relationships as well. Though, we could build some inner peace and resilience through chiropractic and practicing some simple techniques.
Join us to learn key concepts to make the most out of your nervous system and chiropractic.
現今社會令到都市人經常處於高心理壓力的狀態,例如工作、家庭及其他關係等。不過,其實我們能花一點時間以脊科和簡單小技巧從中抽離、得以休息。所以是次工作坊將帶給大家脊科及神經系統對心理壓力的奧秘。
壓力與身體 The body and the stress
急性與慢性壓力 Acute vs. Chronic Stress Response
心理壓力也能影響脊骨 Psychological Stress and Spine
何為壓力 What is stress exactly
辨認普遍的心理壓力來源 Where are the stresses??
社會、飲食跟睡眠怎樣影響壓力 How society, diet and sleep affect stress
舒壓方法 The way to calm your nervous system
脊科帶給神經系統的好處 Benefits of Chiropractic to our nervous system
簡單三招舒緩壓力 3 simple practises everyone could use