Description
手機短片製作全攻略
重點推介:
-手機拍片小貼士
-手機剪片軟件介紹
-手機器材介紹及示範
-低成本商業短片法則
-示範案例
更多...
***手機短片製作速成班將於當晚公佈***
講座對象:
拍片愛好者/ 創業人士/ 以低成本製作短片的朋友
參加者須自備:
-1部智能手機
費用:
早鳥優惠: $60 (截止日期: 2月28日) ; 原價: $80
講者簡介:
Tiger Chan 監製/導演/攝影師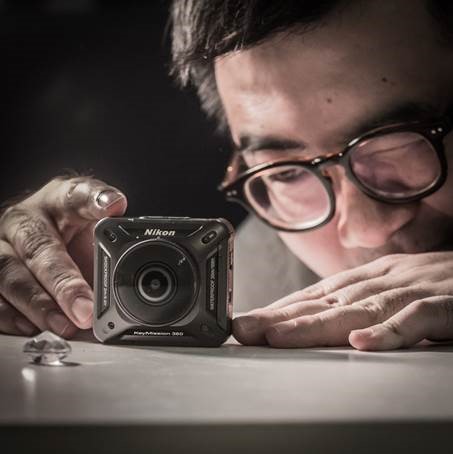 Tiger 於2000年入行,2005年成立自己的公司,主力商業拍攝及攝影,10多年來,短片作品超過200部。
客戶包括JP Morgan, IBM, 海洋公園, Asia Miles, Sony HK, 香港旅遊發展局, Club Med, 喜來登酒店, 法興銀行等。
2016年於友人合資,試拍香港第一套360電影《碟變360》,反應熱烈,首三天Facebook短片瀏覽超過一百萬,廣受傳媒報道。
360短片作品如下:
[Ouija360 /碟變360]
Youtube : https://youtu.be/LWUH2OF26j0
[陳奐仁 - 愛是懷疑MV]
Youtube : https://youtu.be/y10bE-riUNw
[恐怖在線 - 360靈探]
Youtube : https://youtu.be/7f6Apb75PEk
THE WAVE
是位於觀塘的嶄新綜合平台,提供工作空間、展覽場地及餐飲設施於一身。一班有夢想有熱情的創業者及中小企商家凝聚
一起
去實踐理想、拓展業務、更重要的是突破自己所想及持續發展令業務穩健增長。還有不同行業的專家提供諮詢服務,亦會定期舉辦不同範籌的座談會,有助他們選擇適合的創業或營商環境、發展業務、創新經營,以及了解最新的商業策略和趨勢。
THE WAVE is a cutting-edge, integrated platform which provides co-working space, exhibition venue and catering facilities in the heart of Kwun Tong district. Passionate dreamers, startups, entrepreneurs and SMEs will all bind tightly at The Wave to have a breakthrough, develop their business, expand their companies continually and ultimately make their dreams come true! In order to give them the greatest support from picking the right industry to getting the new insights and developing profitable business model, we offer professional consultation services, regular seminars and forums to make their startup journey easier and smoother.