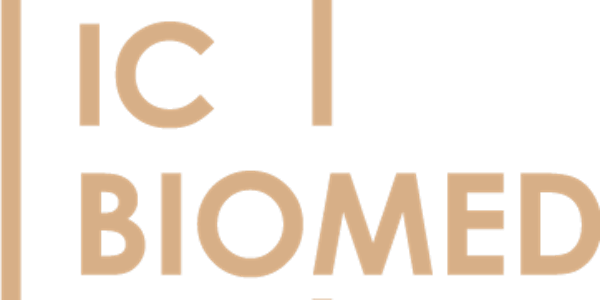 2nd International Conference on Biological Engineering and Medical Science
ICBioMed is in the fields of Biological Engineering, Biomedical Engineering, Bioinformatics, Basic Science of Medicine, and Public Health.
When and where
Location
Stanford University 450 Serra Mall Stanford, CA 94305
About this event
2nd International Conference on Biological Engineering and Medical Science(ICBioMed)
Date: 2022.11.07-2022.11.13
Location: Stanford, CA, US/online
Website: www.icbiomed.org
Event enquiries email address :info@icbiomed.org
Contact Person: Grace C
Submission Deadline:2022.10.14
Organizing society : Eliwise Academy
The 2nd International Conference on Biological Engineering and Medical Science (ICBioMed 2022) is in the fields of Biological Engineering, Biomedical Engineering, Bioinformatics, Basic Science of Medicine, Clinical and Public Health. This conference serves as an academic platform for international scholars, researchers, and everyone interested in relevant fields to share their inspirations and achievements.
Held by Eliwise Academy, ICBioMed aims at promoting academic exchange and communication in bioengineering and medicine. Participants in these fields are welcome to present their findings in forms of papers or speeches and to further bring more inspirations and collaborations with the help of ICBioMed.
Publication
Conference Proceedings
The paper accepted by ICBioMed 2022 will be published in AIP Conference Proceedings or Applied and Computational Engineering, which will be submitted to Scopus, Conference Proceedings Citation Index (CPCI), Crossref, DOAJ, Engineering Village (Inspec), Google Scholar and other databases for indexing.
Journals
We call for excellent papers and review them according to the requirements of each journal. Qualified submissions will be directly recommended for publication in the following Science Citation Index Expanded indexed journals:
International Journal of Nanomedicine (Impact Factor: 6.4; CiteScore: 9.2)
Frontiers in Bioengineering and Biotechnology (Impact Factor: 5.890; CiteScore: 2.8)
Biology (Impact Factor: 5.079; Covered in Pubmed)
Marine Drugs (Impact Factor: 5.118; CiteScore: 4.62)
Topic List:
We invite submission of papers focusing on all aspects of materials chemistry and biological engineering ranging from theoretical analysis to practical research. We focus on challenges and applications in the fields of materials, chemistry, biology and biomedical engineering. The topics of interest include but are not limited to:
Biological Engineering
• Tissue engineering
• Protein Engineering
• Biotechnology
• Computational Proteomics
• Biomechanics
• Bioprocess Engineering
• Recycling Materials
• Genetic engineering
• Neural Engineering
• Biochemical Engineering
• Pharmaceutical Engineering
• Biological Systems Engineering
• Biomimetics
Biological Sciences
• Animal Science
• Bacteriology and Microbiology
• Cell Biology
• Ecology and Biodiversity Conservation
• Molecular Biology
• Plant Biology
• Agriculture and Horticulture
• Biochemistry
• Developmental Biology
• Marine Biology
• Paleontology
• Structural Biology
Biomedical Engineering and Bioinformatics
• Biomedical Text Mining and Ontologies
• Clinical Data Analysis
• Genome-Phenome Analysis
• Pathogen bioinformatics
• Biorobotics and Biomechanics
• Biomedical & Health Informatics
• Translational Engineering for Healthcare Innovation and Commercialization
• Biomedical Intelligence
• Electronic Health Record
• Biomedical Signal/Image Analysis
• Biomarker Discovery
• Biomedical Sensors and Wearable Systems
• Therapeutic & Diagnostic Systems and Technologies
• Biomedical Engineering Education and Society
Basic Science of Medicine
• Anatomy
• Medical Biochemistry
• Human Physiology
• Immunology
• Medical Microbiology
• Radiation Medicine
• Pharmacology
• History of Medicine
• Medical Cell Biology
• Tissue Embryology
• Medical Genetics
• Medical Virology
• Pathology
• Medical Statistics
Clinical and Public Health
• Internal Medicine
• Anesthesiology
• Dermatology
• Pediatrics
• Ophthalmology
• Radiology
• Hematology
• Occupational Medicine
• General Surgery
• Otorhinolaryngology
• Epidemiology
• Neurosurgery
• Oral and Maxillofacial Surgery
• Urology
• Physical Medicine and Rehabilitation
• Disease Control
Possible Actions on COVID-19
ICBioMed 2022 is planned to be held at Stanford in November 2022. It is obvious that the world has spent great effort and made remarkable achievements in the combat against COVID-19. We are all expecting the pandemic to come to an end. However, it is possible that due to the possible deterioration of the pandemic, we will have no choice but to make the necessary decision to cancel the on-site conference of ICBioMed 2022 and hold it online so as to protect the health, safety, and well-being of our members and attendees. We will timely update this website if any changes are made.