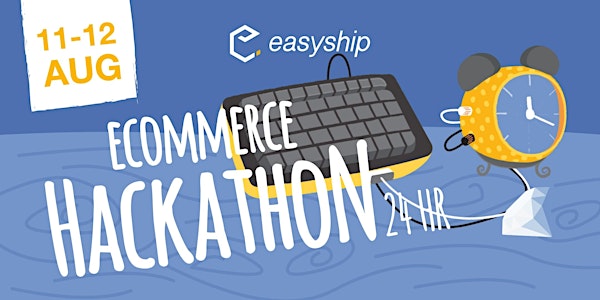 24 HOUR ECOMMERCE HACKATHON: HONG KONG - WIN 4000 HKD
When and where
Location
Easyship Hong Kong Island Hong Kong
Description
Are you interested in creating new and valuable experiences in eCommerce by leveraging APIs?
If so, we want you! Come be a part of our first ever Easyship Hackathon, where you can build something innovative and meaningful whilst leveraging Easyship's APIs. Our inaugural theme is innovation in eCommerce. This is a great opportunity to connect with like-minded individuals and meet Team Easyship.
Details will be sent to registered contestants before the event, and you can expect food, draaanks, networking, and then a pitch session to present your idea. After the pitching sessions, you'll have time to discuss with presenters and form teams before the coding begins!
---
Who can attend?
The event is free and open to anyone, whether you use spaces or tabs. However, it'd be useful if you have some knowledge of restful APIs.
What should I bring?
Bring along a laptop, chargers, and anything else you might need. Food, drinks and coffee will be provided.
Will we provide software?
You're free to use any available solution and a combination of other API's, alongside the Easyship API's, to build a prototype.
---
Prizes
1st Place: 4,000 HKD
2nd Place: 2,000 HKD
3rd Place: 1,000 HKD
---
The Judges
The Easyship tech team will judge after a final presentation. Their decisions will be made based on a number of criteria, including technique and innovative solutions.