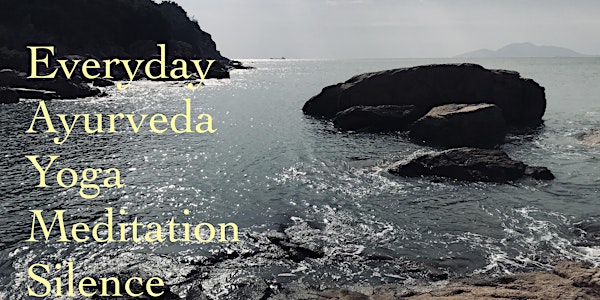 23-25 July Ayurveda Silence Retreat Hong Kong
A safe space for you to retreat, recharge, reconnect with your body & mind with daily Yoga, meditation, and healing based on Ayurveda
When and where
Location
Cheung Chau Cheng Chau Hong Kong, NT Hong Kong
About this event
Immerse yourself in a digital-free, breath-taking sea view and serene space for rejuvenation
What's special about Ayurveda silence retreat?
This is a retreat where we offer anyone who aims to unplug, still and find peace within the heart. This is also a retreat that is designed based on Ayurveda wisdoms where you'll be able to connect with your mind and body in a safe space. We offer individual rooms to everyone so you can find time to rest and take the advantage of the serenity, nature and quietness from the retreat house. The retreat program is designed based on Ayurveda clock/ time.
You will also learn more about your own Ayurveda body type, personality, and current imbalances to feel the most benefits from your stay. Each class is crafted carefully to suit majority of the group. An introduction to Ayurveda will also be explained in our first welcoming circle to set your intention for this retreat.
Retreat Program (Subject to change depending on the weather condition that suits the best)
Day 1:
Arrival and Check-in late afternoon
Dinner
Welcoming Circle
Ayurveda Yoga Therapy (Restorative)
Silence Starts
Lights Out
Day 2:
Sunrise Meditation – Anapana
Ayurveda Yoga
Breakfast
Walking Meditation
Rest
Lunch
Ayurveda Introduction Workshop: find out your body type and your imbalances
Active Meditation
Dinner
Evening Yoga or Meditation
Rest
Day 3:
Sunrise Meditation- Anapana
Ayurveda Body Movement
Breakfast
Walking Meditation
Silence Ends
Closing Circle
Lunch
Check-out and a good journey home
More retreat venue and room details, pls check out https://vatayogaretreat.com/cheung-chau-silent-retreat/
https://vatayogaretreat.com/cheung-chau-silent-retreat/