WHAT IS THE 2030 SDGs GAME? It's a multiplayer, card-based game that simulates taking the "real world" into the year 2030.
About this event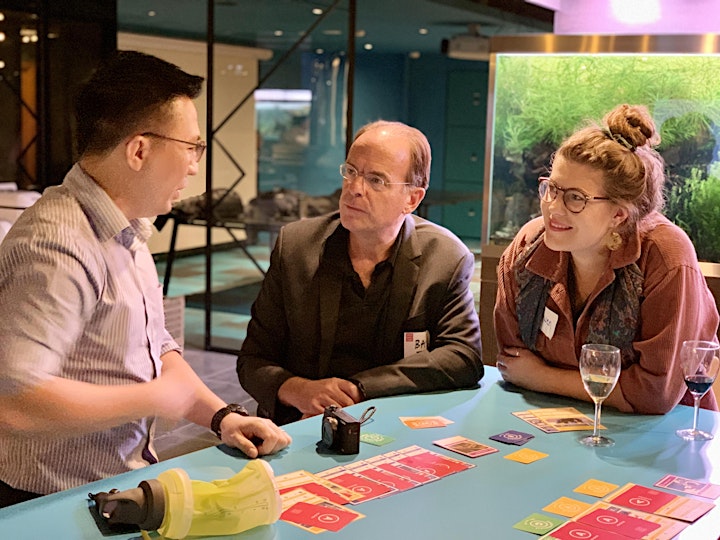 WHAT IS THE 2030 SDGs GAME?
It's a multiplayer, card-based game that simulates taking the "real world" into the year 2030.
The game sees participants working together and in groups. Exploring how the world can achieve sustainability goals.
Will you create a prosperous, fair and sustainable world?
The whole experience takes 2 ½ hours including playing and reflection. Plus some extra time for networking.
WHAT EFFECT DOES THE GAME HAVE?
Participants experience a change in perspective. Most players finish the game feeling excited, connected and ready to take action.
Players often ask, "What can I do next to make a difference?"
While players do finish the game with an understanding of the goals, targets and the various ways the world can achieve these. The change in attitude and worldview is the most significant effect.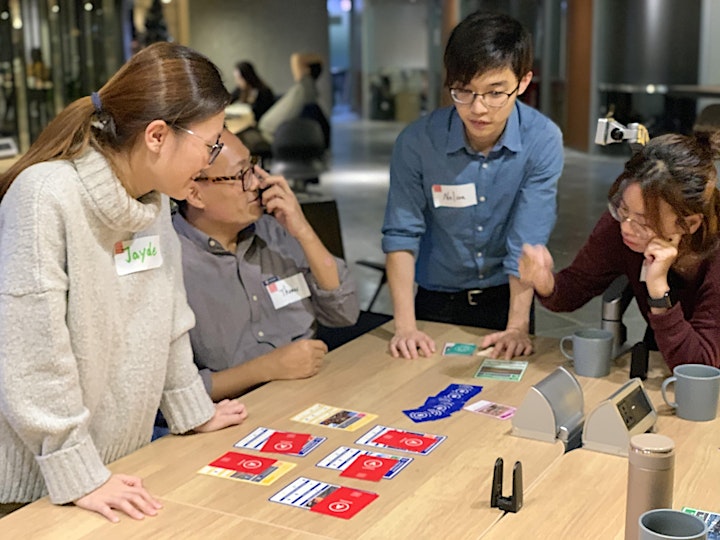 WHERE HAS THE GAME COME FROM?
The game was made by Imacocollabo, a company that focuses on international collaboration.
Designed in Japan in 2016, this experience has become a powerful and impactful social phenomenon in Japan. Earning extensive media coverage and reaching over 30,000 participants last year.
2030 SDGs Game events take place in corporate, governmental, educational, and community settings. There are now over 300 trained facilitators within the community in Japan.
Now, due to a growing demand to bring the game to the rest of the world. Imacocollabo have created an English version.
WHO RUNS THE SDGs GAME?
This game is hosted by KORU Consulting Limited The workshop will be facilitated by James Bishop
WHO CAN COME?
You can! Anyone can! Seeing is Believing.
This is an innovative, unique and highly collaborative approach to real world issues. The more diverse the game participants are, the more representative of society it is.
Please view the following clip for more information on the game: https://www.youtube.com/watch?v=1aKgVVBdf2M
Or visit the SDGs Game website.
Or contact James Bishop (james.bishop@koru.hk) or Carol Lin (carol.lin@koru.hk)

Kafnu is the exclusive members-only club, with work and lifestyle facilities located within the 5-star Kerry Hotel in Hung Hom.
Named after a basecamp at the bottom of Mount Everest where climbers gather to prepare for their expedition up the iconic mountain, Kafnu aims to be the urban village for a new generation of creators, providing premium facilities and a community network for members to growth, evolve and achieve.
Hong Kong is the first of five Kafnu locations in the world – Taipei, Bangalore, Sydney and Ho Chi Minh City. Our members enjoy seamless access to all facilities which include hotel rooms, restaurants and bars and fitness centres. In Hong Kong, members get access to the Kerry Hotel's infinity pool, gym, jacuzzi as well as an array of travel, dining and lifestyle benefits.
Combined with an exciting events calendar that consistently engages the community to enable them to grow their networks, pick up a new skill and make new friends, our memberships offer a complete work-life balance for the modern entrepreneur.
Interested to try out the Kafnu experience? Show us this post to enjoy a one week complimentary trial in our space! Email hongkong@kafnu.com or call +852 3974 5125 to find out more.