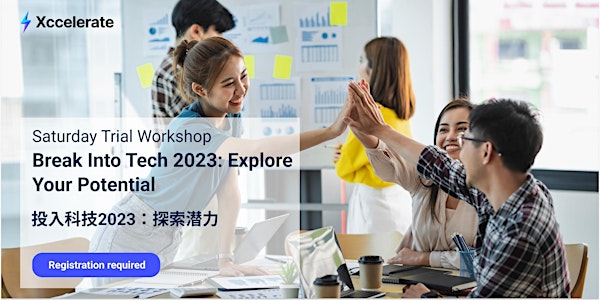 投入科技2023:探索潜力 Break Into Tech 2023: Explore Your Potential [22/3]
2023 捉緊轉行趨勢。 嚟Xccelerate發挖自己潛質!Tech-break into 2023. Unleash your potential with Xccelerate!
Date and time
Wednesday, March 22 · 6:30 - 8:30pm HKT
Location
Xccelerate 3/F, Citicorp Centre 18 Whitfield Rd, Tin Hau, Fortress Hill Hong Kong, HKI Hong Kong
About this event
請帶埋你嘅手提電腦,同我哋嘅教練一齊上堂!Please bring your laptop to try a few things with our mentors!
想知Xccelerate Bootcamp可以點幫你成功轉行入創科界? 做返學生體驗一下啦!
呢個開放日將讓您體驗我哋Bootcamp嘅生活。 我哋提供3個主要課程:軟件工程、數據科學同UI UX設計。 你有機會選擇一個課程體驗。
Curious about what it's like to join our full-time bootcamp? This is your chance to experience it!
This open day will give you a taste on the student life at our bootcamp. We offer 3 main streams for our bootcamp: Web Development, Data Science, and UI UX Design. You will have the opportunity to pick one stream to fully experience.
結構 The Structure:
請選擇您有興趣的課程(軟件工程,數據科學或UI / UX),然後註冊!
Please choose a course you're interested in (web development, data science or UX) to register.
18:30-19:00 歡迎活動 Welcome Orientation
19:00-20:00 課堂練習 In-class exercise (laptop required)
20:00-20:30 入學須知 Student success Q&A
邊個應該參加 Who Should Attend:
這個活動適合尋求想轉行入科技行業、想提升技能和再培訓自己嘅人。 無論您是項目經理,設計師還是應屆畢業生,Xccelerate都有選項供您選擇。
This event is suitable for people looking for a career change, breaking into the tech industry, upskilling and reskilling themselves. Whether you're a project manager, designer or a fresh grad, Xccelerate has options for you to choose from.
活動詳情 Event Details:
📅 Wednesday 22 March 2023
🕒 18:30-20:30
📍 Xccelerate Campus at Cocoon, 3F Citicorp Centre, 18 Whitfield Rd, Tin Hau
天后威非路道18號萬國寶通中心3樓
炮台山地鐵站: A出口步行5分鐘
天后地鐵站: A2出口步行5分鐘
課程Courses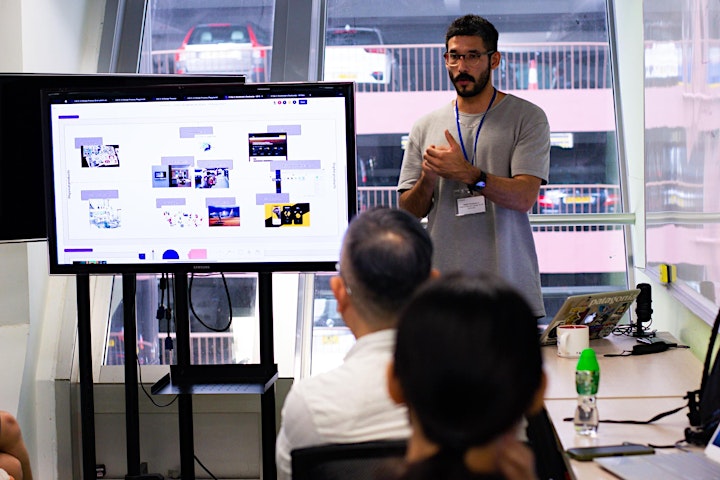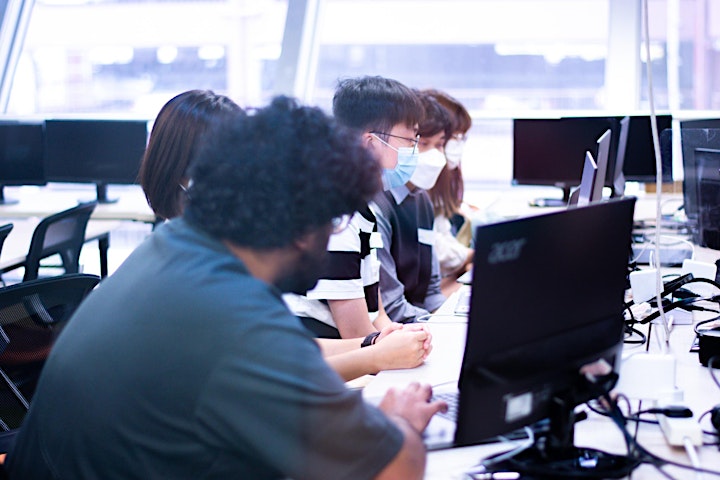 About the organizer
Founded on the vision that the greatest opportunity for improving lives is education, Xccelerate aspires to reinvent tech education to address the colossal talent challenges in Artificial Intelligence, Software Engineering, Data Science & Machine Learning, Blockchain and UX Design. We drive outcomes for individuals and enterprises by leveraging expert instructors, proprietary curriculum and a unique blended learning pedagogy.
Our campuses pioneer teaching innovation with graduates forming a unique talent pipeline for leading start-ups and MNCs to solve hiring challenges. Our learning and training platform empowers other organisations to keep ahead with technology acceleration.
Till date, Xccelerate has trained 3,500+ professionals and boasts a 91% hiring success rate in our immersive programs. We have powered enterprise training and graduate placements to various industry leaders including IBM, Johnson Electric, CX, AXA, Veolia, Zeroth.ai, Standard Chartered, and ANX.