2021 "創客中國" 國際中小企業創新創業大賽 - 香港分站賽 SME IEGC - Hong Kong Chapter Final
2021 "創客中國" 國際中小企業創新創業大賽 - 香港分站賽 2021 "Maker in China" SME Innovation and Entrepreneurship Global Contest - Hong Kong Chapter
About this event
創客中國國際中小企業創新創業大賽是中華人民共和國工業和信息化部(工信部)重點打造的年度全球大賽,旨在推動創新技術與企業對接、創科項目與產業園區對接、市場化運作與政府政策對接,以及協助產業協同創新和產業升級。
香港分站賽決賽將在 8 月 18 日於數碼港上演,最後十強將向由中港兩地商界領袖及投資者組成的評審小組展示科創項目,冠、亞、季軍將代表香港參加 9 月份的全球總決賽,與來自世界各地頂尖創科項目進行比併。
登記活動人士將可觀看線上直播賽事,想知道評審團如何評價十強項目,不要錯過,立即登記活動。
The "Maker in China" SME Innovation and Entrepreneurship Global Contest (SME IEGC), focally directed by the Ministry of Industry and Information Technology of the People's Republic of China, is an annual global contest aiming at connecting innovative technologies with enterprises, innovation and technology (I&T) projects with industrial parks, marketing operation with government policies, and facilitating collaborative innovation in the industry and industrial upgrading.
The Hong Kong Chapter Final will take place at Cyberport on 18 Aug, where the 10 finalists will pitch to a judging panel of business leaders and investors, Top 3 winners will enter the global final this Sep to compete with top innovation contestants from around the world.
Registered guests can watch the contest online, Don't miss the event and register now if you want to know How the jury evaluates the top ten projects.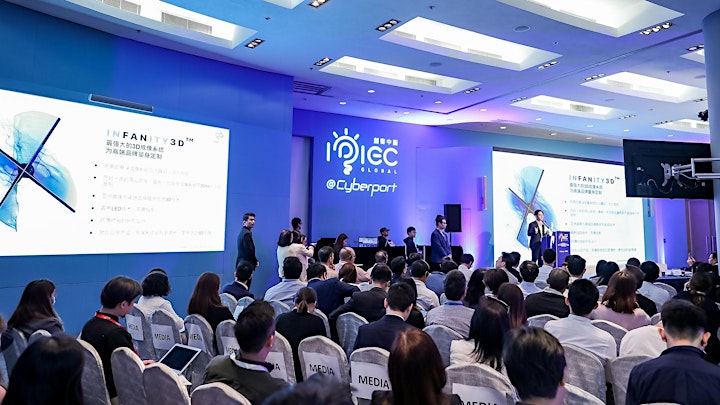 Organizer of 2021 "創客中國" 國際中小企業創新創業大賽 - 香港分站賽 SME IEGC - Hong Kong Chapter Final