Multiple Dates
2021 天成國際珠寶及翡翠秋季預展及拍賣 Jewellery and Jadeite Autumn Preview and Auction
2021 天成國際珠寶及翡翠秋季預展及拍賣 Tiancheng International Jewellery and Jadeite Autumn Preview and Auction
About this event
天成國際珠寶及翡翠秋季拍賣將於11月26日舉行,帶來渾然天成的翡翠、彩色寶石、鑽石珍品,以及典雅瑰麗的品牌珠寶與饒富巧思的設計師首飾。拍賣首推一對珍罕絕倫的天然滿綠翡翠及滿紫翡翠手鐲。此外,多款來自著名產地的稀珍寶石將驚艷登場,包括一枚重達18.18克拉的緬甸抹谷「鴿血紅」紅寶石戒指及一枚13.56克拉哥倫比亞穆索祖母綠戒指,全部天然無經處理。今次拍賣,各式臻品雲集一堂,精彩可期。
天成國際2021年珠寶及翡翠秋季預展及拍賣會詳情:
拍賣日期 :11月26日(星期五)下午1時正
預展日期 :11月20日(星期六)-11月25日(星期四)
預展時間 :上午10時-下午6時
地 點 :香港中環花園道一號中銀大廈三十樓 天成國際
如閣下於拍賣當日未能親身出席參與現場競投,可於拍賣前遞交書面或電話委託參與競投,亦可透過本公司網站登記參與網上競投*。
*請瀏覽本公司網站www.tianchengauction.com以獲取有關資訊。
This autumn, Tiancheng International Jewellery and Jadeite Auction will be held on 26 November, offering a dazzling array of natural jadeite, coloured gemstones, precious diamonds, and distinctive pieces from prestigious jewellers and designers. Leading the sale is a pair of natural jadeite and lavender jadeite bangles that is of exceeding rarity. Also gracing the auction are coveted gemstones hailing from fabled mines, including an 18.18-carat natural unheated "pigeon's blood" ruby ring from Mogok, Burma and a 13.56-carat natural untreated Colombian Muzo emerald ring. Garnering a wide spectrum of treasures, the sale is set to be no doubt one to look out for.
Details of Tiancheng International Jewellery and Jadeite Autumn Preview and Auction 2021:
Auction date : 26 November (Friday) 1pm
Preview date : 20 November (Saturday) – 25 November (Thursday)
Preview time : 10am – 6pm
Venue : Tiancheng International, 30/F, Bank of China Tower, 1 Garden Road, Central, Hong Kong
If you are unable to attend the auction in person, you can register for telephone or absentee bidding with us prior to the day of auction or register to bid online* via our website.
*For more information, please visit our website at www.tianchengauction.com.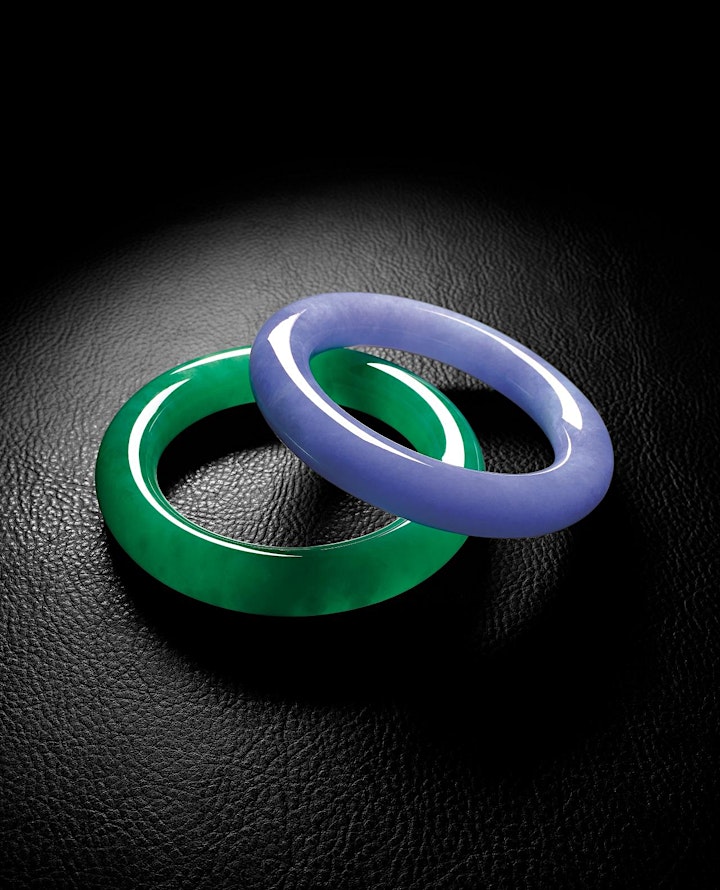 拍品編號 157
珍罕天然翡翠及紫翡翠手鐲一對
估價待詢
Lot 157
Very Fine Pair of Jadeite and Lavender Jadeite Bangles
Estimate on Request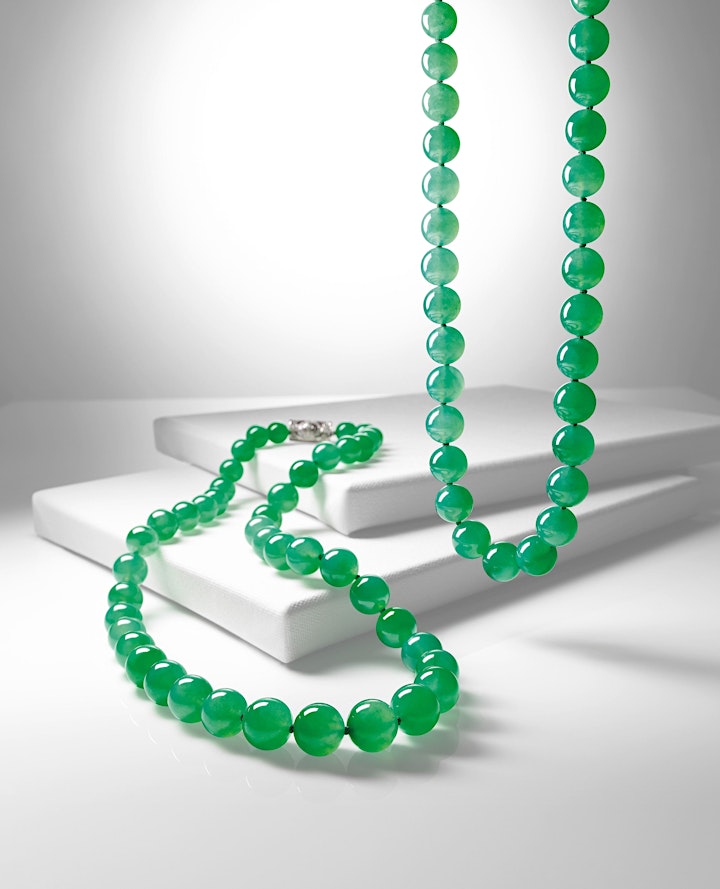 拍品編號 60
天然翡翠配鑽石項鍊
估價:HK$ 4,000,000 - 6,000,000/US$ 513,000 - 770,000
Lot 60
Jadeite and Diamond Necklace
Estimate: HK$ 4,000,000 - 6,000,000/US$ 513,000 - 770,000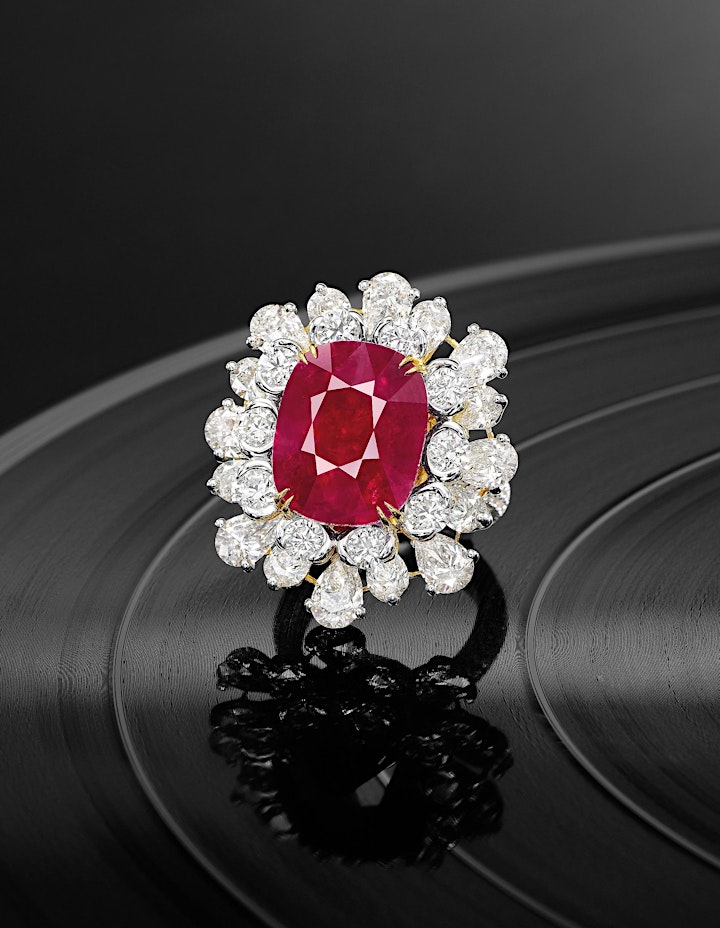 拍品編號 80
18.18克拉天然緬甸抹谷無經加熱處理「鴿血紅」紅寶石配鑽石戒指
鑽石共重約9.65克拉
估價:HK$ 7,500,000 - 9,500,000/US$ 962,000 - 1,218,000
Lot 80
18.18-Carat Natural Unheated Burmese Mogok "Pigeon's Blood" Ruby and Diamond Ring; Diamonds together weighing approx. 9.65 carats
Estimate: HK$ 7,500,000 - 9,500,000/US$ 962,000 - 1,218,000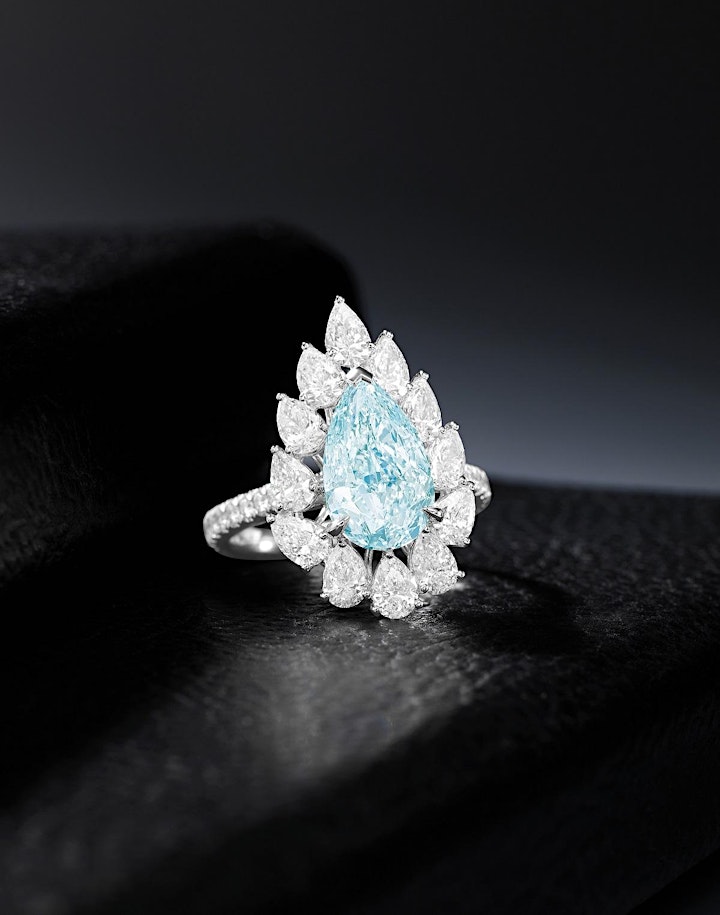 拍品編號 44
3.54克拉天然彩綠藍色VS2淨度極優打磨鑽石戒指
估價:HK$ 5,500,000 - 8,500,000/US$ 705,000 - 1,090,000
Lot 44
3.54-Carat Natural Fancy Greenish Blue VS2 Clarity Excellent Polish Diamond Ring
Estimate: HK$ 5,500,000 - 8,500,000/US$ 705,000 - 1,090,000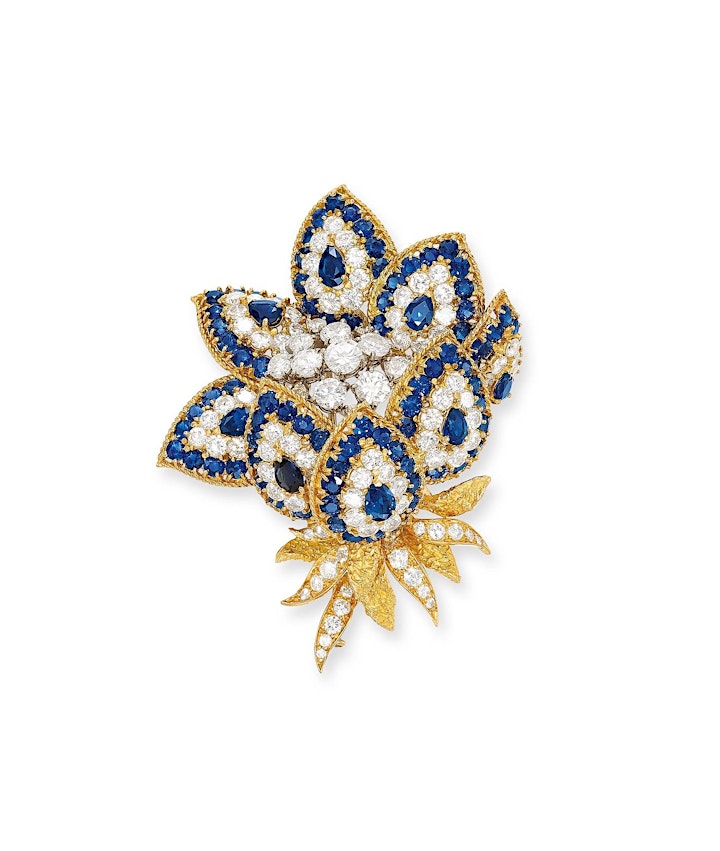 拍品編號 64
K金配藍寶石及鑽石「花束」胸針,Cartier
藍寶石及鑽石分別共重約11.75及7.35克拉
估價:HK$ 180,000 - 280,000/US$ 23,000 - 36,000
Lot 64
Karat Gold, Sapphire and Diamond "Bouquet" Brooch, Cartier; Sapphires and diamonds together weighing approx. 11.75 and 7.35 carats respectively
Estimate: HK$ 180,000 - 280,000/US$ 23,000 - 36,000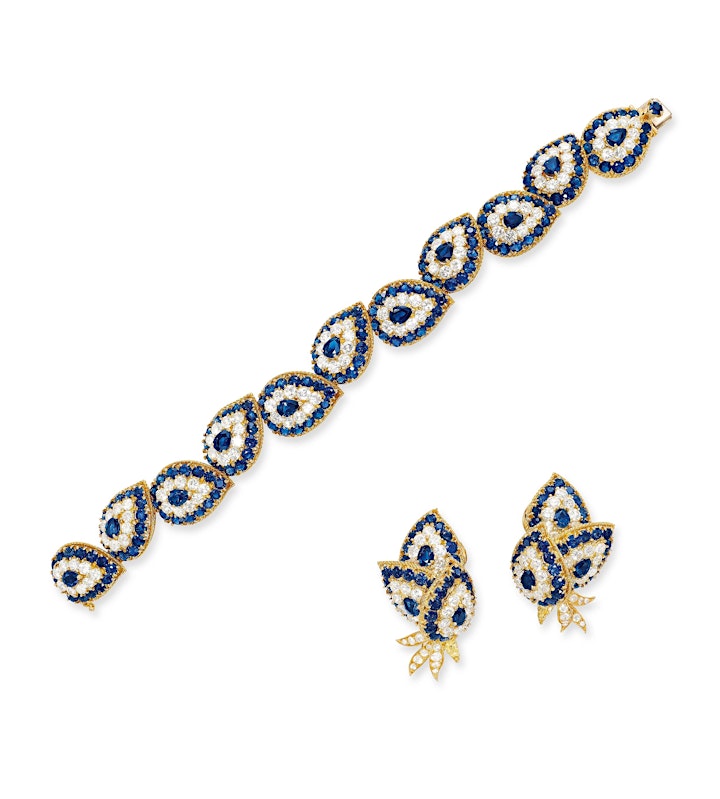 拍品編號 63
K金配藍寶石及鑽石「花束」耳夾及手鍊套裝,Cartier
藍寶石及鑽石分別共重約26.75及11.75克拉
估價:HK$ 380,000 - 580,000/US$ 49,000 - 74,400
Lot 63
Karat Gold, Sapphire and Diamond "Bouquet" Earclips; and Matching Bracelet, Cartier; Sapphires and diamonds together weighing approx. 26.75 and 11.75 carats respectively
Estimate: HK$ 380,000 - 580,000/US$ 49,000 - 74,400
Organiser of 2021 天成國際珠寶及翡翠秋季預展及拍賣 Jewellery and Jadeite Autumn Preview and Auction