2021 Coastal Cleanup Challenge - To Tei Wan「土地灣 」
Let's join together to turn the tide on plastic pollution on our beaches!
When and where
Location
To Tei Wan To Tei Wan Beach To Tei Wan, HKI Hong Kong
About this event
COASTAL CLEANUP CHALLENGE 海岸清潔挑戰
To Tei Wan Beach, Shek O|石澳土地灣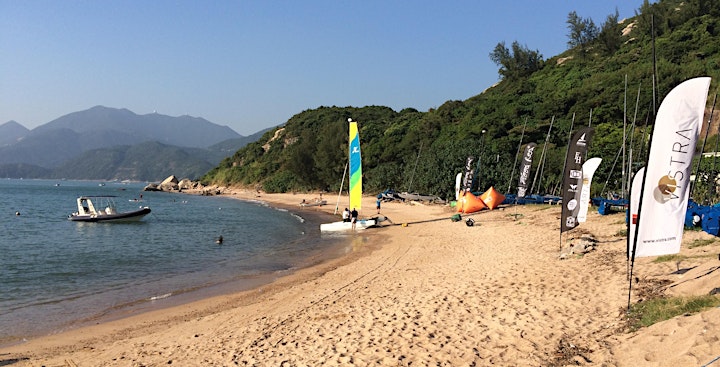 Hong Kong is home to over two hundred islands, dozens of beaches and more than 400 square kilometres of country parks. For centuries the city has been known as one of the major ports in Asia, however something other than ships is landing on Hong Kong's beaches in 2021.
Plastic pollution is plaguing beaches across the world and Hong Kong is no different. Year after year our reliance on plastics is growing, as is the amount of waste winding up on our beautiful shores
As well as this, a lack of understanding from some in society of the importance of waste management has lead to areas that are much closer to home, hiking paths and even the streets we walk down every day, experience the same pollution problems.
HOW TO GET INVOLVED
Over the coming year we have a series of public events from beach cleanups, to hikes and plogs for you to get stuck into and do your bit for the environment.
Let's join together on Sunday to turn the tide on plastic pollution on our beaches!
DATE : July 25th 2021 (Sunday)
MEETING POINT: To Tei Wan Beach, Shek O
MEETING TIME: 10:00
PLEASE BRING: Suitable outdoor clothing, bug spray, plenty of water and a big positive attitude!
THE IMPORTANT BIT!
The cleanup will be CANCELLED if No.8 Storm Signal (or above), Red Rainstorm Warning Signal or Black Rainstorm Warning Signal is hoisted or in force. Otherwise, it should still go ahead.
Please be aware that some locations that we visit are not suitable for young children or those with certain physical conditions. Please get in touch if you have any questions regarding this.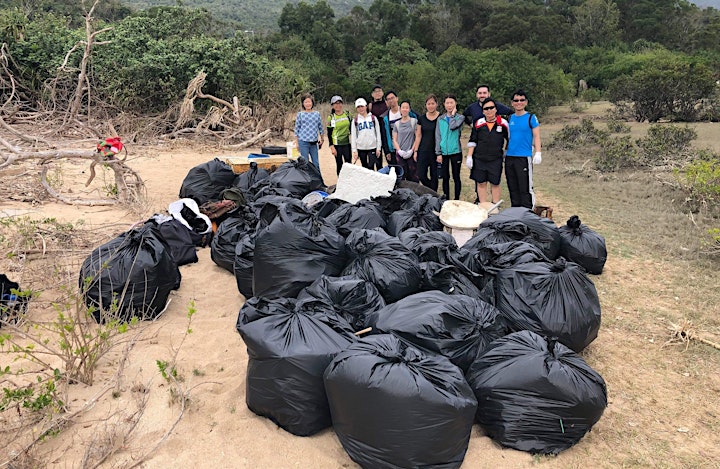 香港擁有200多個島嶼,數十個海灘和400平方公里的郊野公園。一直以來,這座城市一直被稱為亞洲主要港口之一。但是到2021年,除了船隻以外,還有其他東西將「登陸」香港的海灘。
塑膠污染正困擾著世界各地的海灘,香港也不例外。年復一年,我們對塑膠的依賴與日俱增,而在美麗的海岸上堆積的廢物也越來越多。
不僅如此,社會上不少人對廢物管理的重要性仍然缺乏了解,導致靠近家的地方、遠至遠足小徑,甚至我們每天走的街道都遇到同樣的污染問題。
我聽說你想知道怎樣能夠參與?
在接下來的一年中,我們將舉辦一系列公共活動,從海灘清潔到遠足,讓您和我們一起為環境做點貢獻。
讓我們一起參加今的活動,扭轉我們海灘塑料污染的浪潮!
日期:2021年7月25日(星期日)
會議要點:石澳土地灣
會議時間:10:00
穿著合適的戶外衣服,驅蚊水,大量的水和積極的態度!
重要信息
如果懸掛8號(或以上)暴風雨信號,紅色暴雨警告信號或黑色暴雨警告信號,活動將被取消。 否則活動仍會繼續進行。
請注意,部分活動地點不適合年幼的孩子或有某些身體狀況的孩子。如果對此有任何疑問,請與我們聯繫。