Description
Code Your Own Chrome Dino Game (Age 3-5 | 6-8 | 9+)
Want to know how your kids can program a game themselves?
Come and get hands-on experience in creating your own version of the real world popular game like the Google Chrome Dino Runner!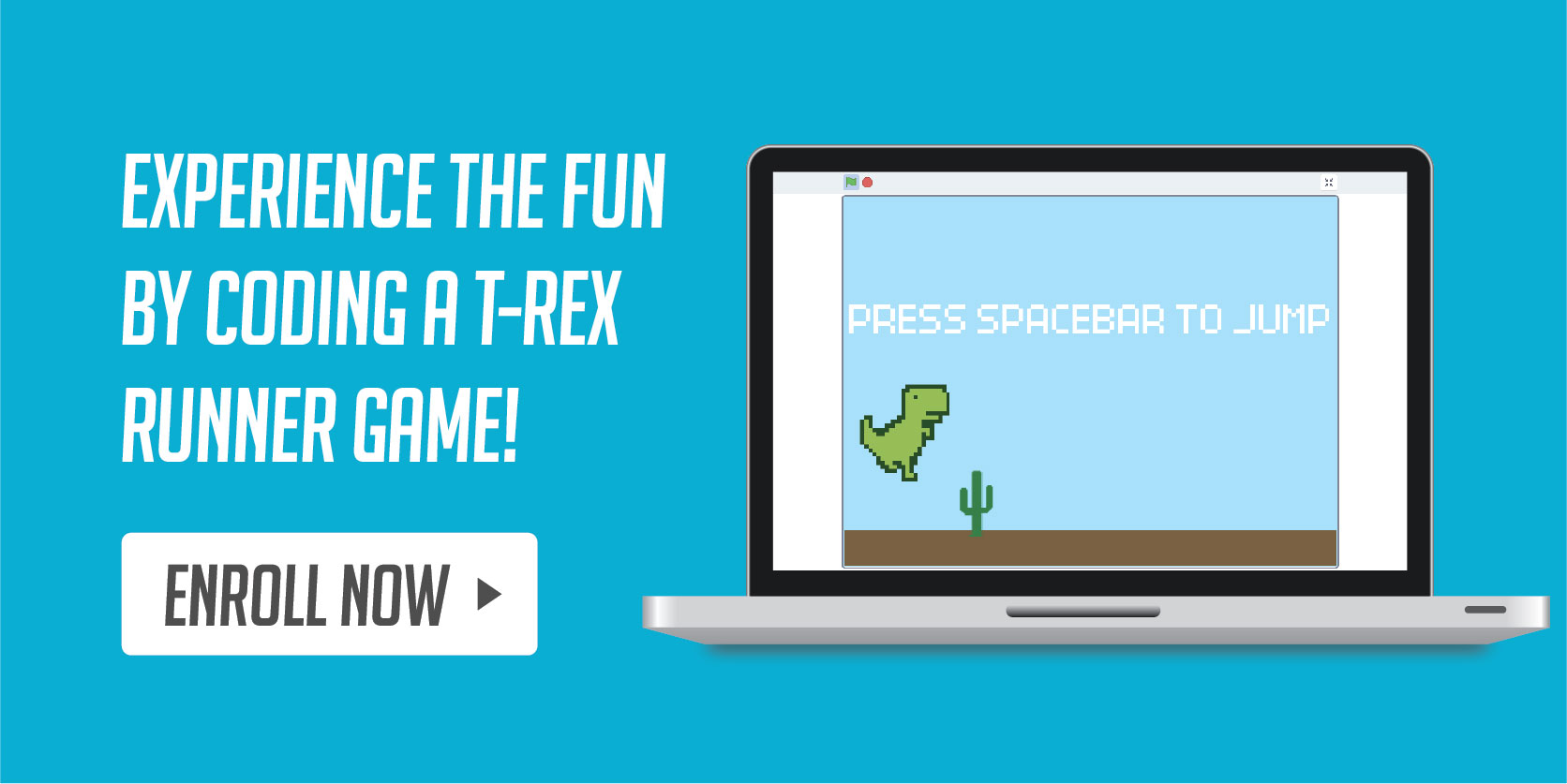 What You'll Do (45 mins)
a) For kids: "Code Your Own Chrome Dino Game" Workshop by Preface Nomad Teachers
b) For parents: Sharing by MIT Master Trainer on kids coding education in 2019
c) For both kids and parents: Consultation with Preface Nomad Teachers and Curriculum Advisors

Please register 1 ticket per child.

// Preface is a global award winning Technology and Design focused Education Company in providing New Knowledge learning particularly STEM education for kids and adults. Visit here for more Nomad Course details. //