Sorry, the promotional code you entered is not valid.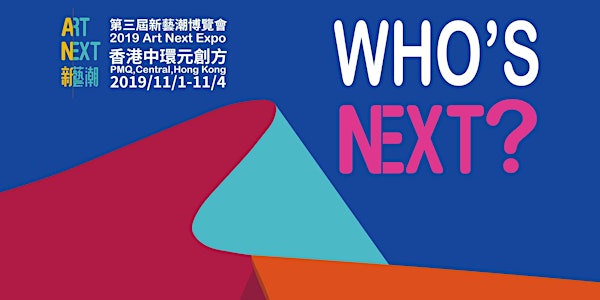 2019 Art Next Expo (registration for guests)
Art Next Expo 2019 WHO'S NEXT (This registration page for guests only)
When and where
Location
PMQ (元創方) 35 Aberdeen Street Central, HKI Hong Kong
About this event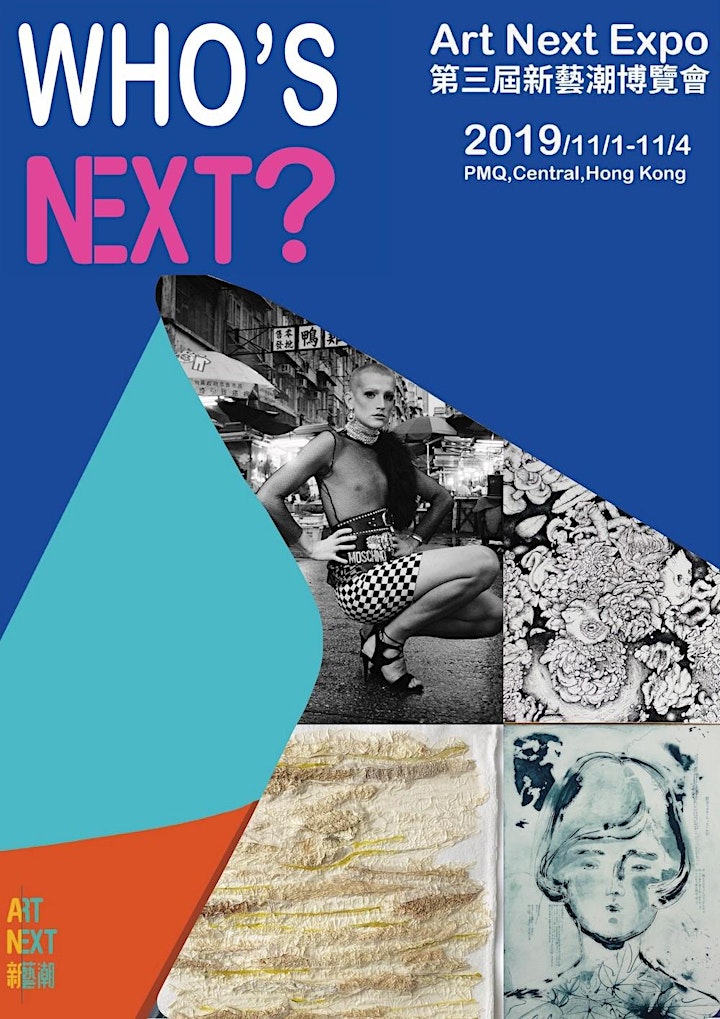 2019 Art Next Expo
Who's NEXT in art?
Art Next Expo 2019, the leading art fair for international emerging artists in HK, will be back to PMQ, 1-4 November to bring you an exciting collection of works by outstanding talents from around the world. Coming from different cultural backgrounds, these artists use various media in the works, and truly represent the diverse, vibrant nature of contemporary art – street art, mixed media, sculpture, photography, ink, installation and more. In a fun, relaxed environment, you will be able to interact with the artists and to acquire their good quality works at reasonable prices.
More, we will be showcasing 3 special exhibitions on Contemporary Prints, Mineral Pigment Paintings as well as the works of previous HK winners of the world renowned Small Montmartre of Bitola International Plein-Air Painting Contest for Youth.
The best way to predict the future is to invent it. Don't miss the opportunity to join us at PMQ from 1-4 November to define who's next in art.
2019 Art Next Expo
1/11/2019, Friday, 11am-4pm
2-3/11/2019, Saturday, Sunday,11am-8pm
4/11/2019, Monday, 11am-5pm
Opening Night (by special invitation only)
1/11/2019, Friday
7:00pm Opening ceremony
www.artnextexpo.com
#artnextexpo #artfair #artshow #emergingartists #artexhibition