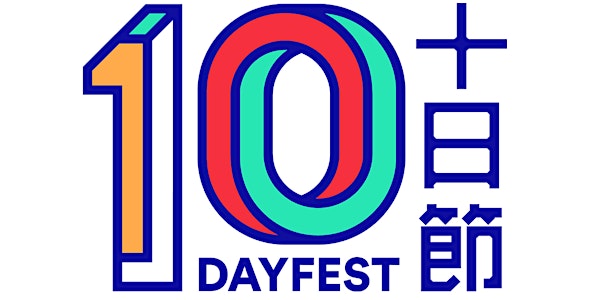 十日節 2015 - 十日•放映社 10DAYFEST 2015 - Meaningful Cinema:小人說夢 Little People Big...
Description
小人說夢 Little People Big Dreams
(China/Singapore, 89 mins)
導演/Director : Mak CK
普通話原聲,中英文字幕
Mandarin with Chinese and English subtitles
對於Jian Quan來說,眼前掛著的精靈服起碼是他身形的兩倍甚至三倍大。但當他漫步在主題公園裡的時候,那個雲南省"小人國"的黯淡現實似乎已被眼前的魔法給掩蓋了。主題公園創始人陳明鏡自豪地談起這個專為"小"人物提供的避風港,這是一個遠離社會偏見的"世外桃源"。他將帶領他的團隊計劃擴建這座公園,招募更多的表演者,甚至修建養老院。導演Mak CK用他敏銳的目光,捕捉"小"人物的世界,從他們的故事中認識一個不一樣的世界!
The fairy costume hanging off Jian Quan is at least two or three sizes too big for him. As he strolls amongst the oversized toadstools between shows, the reality of "Dwarf Empire" in China's Yunnan province looks bleaker, more patinated than the magic you are promised when entering the theme park. Founder Chen Mingjing talks proudly of providing little people with a safe haven from deeply entrenched social prejudices in the "outside world". He and his team of normal sized business administrators have big plans for the future: expanding the park, recruiting more performers, and even building retirement homes. Director Mak CK (The World's Most Fashionable Prison) casts a sensitive eye at a place designed for stares and ogling, earning the trust of four little people in particular. From their stories, we learn what it means to inhabit a different body and the resilience it takes to navigate a hostile, ableist world.
十日•放映社
針對人口老化、科技發展、能源短缺,城市更新和創新創業五大社會挑戰,十日•放映社精心挑選五部來自不同國家的紀錄片。發人深省、耐人尋味的社會訊息和引人入勝的內容不但拓闊觀眾視野,更能啟發思考,進行反思。
Meaningful Cinema
Focusing on 5 social challenges we are facing today - aging population, technology growth, energy shortage, sustainable city and innovative entrepreneurship, we handpicked five documentaries from different countries. All of them are thought-provoking and intriguing; audience will definitely go home with an enlightened mind.
更多詳情 More details: http://www.10dayfest.hk
關於十日節 About 10DAYFEST
十日節以「設計與社會」為主題,舉辦各樣展覽、工作坊、電影會、沙龍、講座等活動。大眾不僅有機會了解社會創新,還會和本地及國際設計師、政商領袖、學者教授、專業精英一齊創造、推動社會正向改變。2013年十日節首次亮相,共吸引了三萬六千人入場參與;次年亦有五萬八千來自香港及其他亞洲地區的人士參與。十日節2015期待你來參與。
10DAYFEST features a variety of exhibitions, workshops, movie screenings, salons, seminars, and lectures under the theme of "design and society". Participants can learn about social innovation and get to co-create and share with both local and international designers, leading entrepreneurs, scholars, researchers, and makers, all striving for new perspectives and positive changes. 10DAYFEST made its debut in 2013 with over 36,000 visitors; its second edition in 2014 has drawn another 58,000 from Hong Kong and rest of Asia. 10DAYFEST 2015 waiting for you to join!
Organiser of 十日節 2015 - 十日•放映社 10DAYFEST 2015 - Meaningful Cinema:小人說夢 Little People Big Dreams
承蒙香港理工大學及香港賽馬會慈善信託基金支持,理大賽馬會社會創新設計院(J.C.DISI)是亞洲首家致力社會創新的設計院。我們致力匯聚專才、秉持「合眾」(collective)、「跨界」(cross-disciplinary) 及「共同實驗」(co-experiment) 的精神,推動正向改變,將社會創新意念實踐成真。設計師、公民領袖、學者、專家及社會大眾,皆可在座落於賽馬會創新樓的本院共聚一堂,開展關於香港未來的討論。
Initiated by the Hong Kong Polytechnic University and the Hong Kong Jockey Club Charities Trust. The first design institute in Asia dedicated to social innovation. Located at the Jockey Club Innovation Tower, we convene university expertise, curate cross-disciplinary projects, and construct partnerships for social well-being and positive paradigm change.