11:30AM LIFEHOUSE CHURCH SERVICE @ Hub 8 上午11:30 現場 @ 佐敦八福匯
Lifehouse International Church - 11:30am ONSITE service registration (free)
About this event
FREE REGISTRATION REQUIRED
FOR LIFEHOUSE ONSITE CHURCH SERVICES
生命堂教會的現場崇拜需要進行登記
SUNDAY GATHERINGS OPERATING AT 50% CAPACITY
We are very pleased to announce that our Sunday onsite gatherings at Hub 8 have reopened. However, as per the government guidelines we will only be able to do so at 50% capacity for each service. This means a maximum of 200 people on the 2/F at any one time. We require pre-registration so we can manage our numbers and greatly appreciate your patience and understanding during this transition time.
If you plan to attend services in Jordan, please note the following critical information:
Everyone including children (please note Lifehouse Kids is currently online only), will need to pre-register for the service you wish to attend. Tickets will be available on a first come first served basis. Please remember to bring your confirmation email with QR Code for check-in on Sunday.
We will ask you not to register or attend a service if you have any recent travel history (within past 14 days), have current symptoms or sickness, or if any household members are in quarantine.
We will organise our chairs in the auditorium with appropriate social distancing. You will be free to sit within designated areas. Please come on time. We will release your seat ten-minutes after the service has started to maximise the limited capacity. Thank you for your understanding.
All registered attendees will need to have their temperature checked on arrival and wear a mask the whole time in the building.
HEALTH DECLARATION
Please note that all attendees must agree to the below statements.
Within the past 14 days I have not:
- Tested positive or presumptively positive with Covid-19 or have been identified as a potential carrier of Covid-19 or other similar communicable disease
- Experienced any symptoms that are associated with Covid-19
- Been outside of Hong Kong
- Been in direct contact or in the immediate vicinity of any person I knew/and or now know to be carrying Covid-19 or has travelled outside within the last 14 (fourteen days)
- I am not currently sharing a household with someone serving a mandatory quarantine.
週日聚會的人數上限為處所可容納人數的一半
我們非常高興宣布,位於八福匯的週日現場聚會已經重新開放。根據政府的指引,每個崇拜的人數上限為 會場可容納人數的一半( 即200人)。 大家請預先登記,方便我們統計人數。非常感謝你在這段過渡期間的耐心和理解。
如果你打算參加位於佐敦的崇拜,請留意以下重要事項:
包括兒童在內的所有人(請注意生命堂兒童主日學目前只在線上進行)均需要作預先登記。 門票將以先到先得的方式供應。請謹記帶同附有二維碼的確認電郵以在週日簽到。
如果你在過去14天內有外遊記錄,當前有任何症狀或疾病,或任何家庭成員正在接受隔離,我們將要求你不去登記或出席任何崇拜。
我們將會重新排列禮堂裡的椅子,以保持適當的社交距離。你可以自由地坐在指定區域內。敬請準時到達。崇拜開始後十分鐘,如果你未能出席,我們將安排你的座位給他人,務求最佳使用坐位。感謝你的諒解。
所有已登記的出席者都需要在抵達時檢查體溫,並在建築物範圍內全程佩戴口罩。
健康申報
請注意,所有出席者必須同意以下聲明。
在過去14天內,我並沒有:
- 新型冠狀病毒的檢測呈陽性或推定陽性,或已被確定為新型冠狀病毒或其他類似傳染病的潛在帶菌者;
- 曾經或現在有與新型冠狀病毒相關的任何症狀;
- 曾經離開香港;
- 與我認識或不認識的新型冠狀病毒確診者或在過去14天內曾經外遊的人士直接接觸或相處;
- 與正在接受強制隔離的人同住。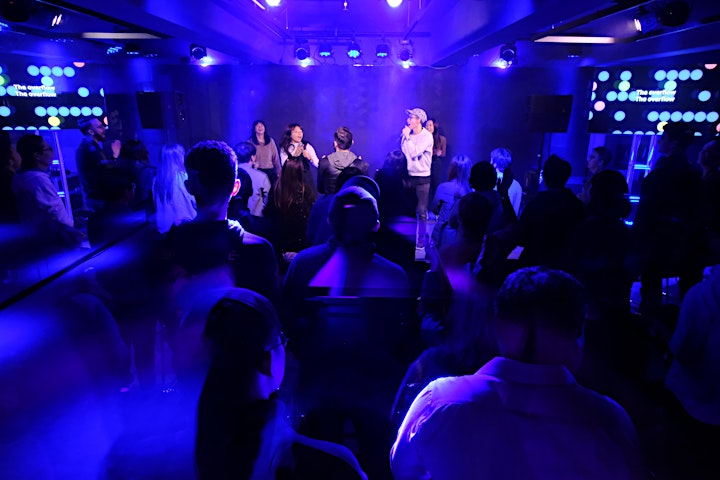 Organiser of 11:30AM LIFEHOUSE CHURCH SERVICE @ Hub 8 上午11:30 現場 @ 佐敦八福匯