Hong Kong International Computer Conference 2016

Monday, 21 November 2016 at 08:45

-

Tuesday, 22 November 2016 at 05:10 (HKT)
Event Details
Hong Kong International Computer Conference 2016
(21 & 22 November 2016)
                                              Organiser: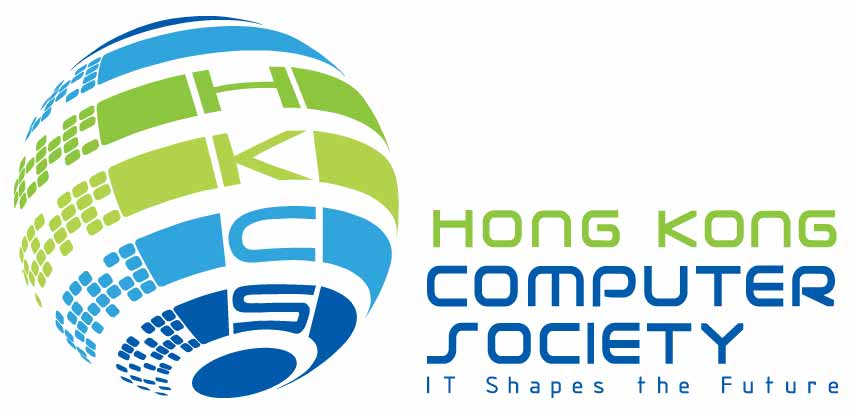 About the Conference
The Hong Kong International Computer Conference (HKICC) has been organised by the Hong Kong Computer Society (HKCS) since 1978 to provide an open platform for IT professional in Hong Kong and the region to present their research papers and to share their experience. This annual flagship event is one of the best and most popular ICT conferences in Hong Kong. Near 500 delegates attended the conference of last year, representing a variety of local and overseas participants from public and private sector organisations, including renowned ICT professionals, academics, executives and senior government officers.
Theme
The theme of our conference this year is "Innovative Collaboration for the Connected Economy". As highlighted in the book "The Sharing Economy", recently published by the MIT Press, the unprecedented advancement of IT in the past five years has disrupted, and continues to disrupt, not just a host of industries but also people from all walks of life in our society. "Innovation", "collaboration"and "connected economy" are key terms or phrases we see and come across very often in different media and channels, online or offline. This year's HKICC focuses on important issues and topics with this perspective in mind. They include Startup, Ecosystems, Smart City, IoT, FinTech, Cyber Security, etc. Prominent and seasoned IT and business professionals, plus government officials, local and overseas,are invited to speak at the Conference. We are confident that the platform provided can generate valuable knowledge exchange and insightful discussions, and we of course are looking forward to your participation in this year's HKICC.
Who Should Attend?
CEOs, CFOs, CTOs, CIOs, Strategists, Trend-setters, Innovators, Entrepreneurs, MIS Managers, Operation Managers, Marketing Managers, Academics, and Executives from the governments, both local & international corporations and anyone interested in benefiting from a thriving ICT industry.
For query about the Conference, please call us at 2834-2228 or email to hkicc@hkcs.org.hk.
Participant

 Fee

Content

Paid Member of HKCS / Group of 5 or more

HK$1,680



1. Two-day conference on 21-22 November 2016
 (Lunch is NOT included)  





Supporting Organisation / Staff of HKCS Corporate Member / Affiliate Member

 HK$1,880

Non-HKCS member

 HK$2,080
Hong Kong International Computer Conference 2016

Day 1

Day 2

Date

21 November 2016 (Mon)

Date

22 November 2016 (Tue)

Time

8:45am –5:25pm

Time

9:00am –5:10pm

Venue

Meeting Room S221, Hong KongConvention and Exhibition Centre 1 Expo Drive, Wan Chai, Hong Kong

Venue

Theatre 2, Hong Kong Conventionand Exhibition Centre 1 Expo Drive, Wan Chai, Hong Kong
     NOTE: All payments for registration of this event is non-refundable and non-transferable.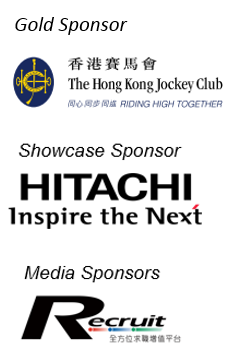 Save This Event
When & Where

Meeting Room S221 (Day 1)/Theatre 2 (Day 2),
Hong Kong Convention & Exhibition Centre
1 Expo Drive, Wan Chai
Hong Kong Island
Hong Kong SAR China

Monday, 21 November 2016 at 08:45

-

Tuesday, 22 November 2016 at 05:10 (HKT)
Add to my calendar
Organiser
Hong Kong Computer Society (HKCS)
Hong Kong Computer Society
Founded in 1970, the Hong Kong Computer Society (HKCS), with over 9,000 members, is a well-recognised non-profit organisation focused on developing Hong Kong's Information Technology (IT) profession and industry. Members hail from a broad spectrum of Hong Kong's IT community, from corporations to like-minded individuals, all coming together to raise the profile and standards of our profession and industry.
For nearly four decades, the HKCS has been playing a vital role in molding information technology (IT) culture in Hong Kong, and its energy, enthusiasm and momentum are as positive today as when it was first formed. As a well respected professional body, the Society is committed to professional and industry development as well as community services that ensure the IT sector continues to make a positive impact in peoples' lives with the following three main goals:
- Talent cultivation and professional development 
- Industry development and collaboration 
- The effective use of IT in our community
Hong Kong International Computer Conference 2016